Posts categorized "java"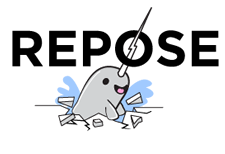 This is the second in a series of posts written by the Repose Ninja on Duty. Special thanks to Jim Baker: author of the Fireside project, Jython core contributor, and integral braniac in the effort to support the WSGI specification through Servlet technologies.
If you have ever had the pleasure of evaluating Repose, you may have noticed that, while it provides an incredibly powerful foundation, it is missing that one all-important feature that you need. While the Repose team does its best to handle all common and reasonable use-cases, there are an infinite number of problems for which Repose is a solution. Therefore, it is impossible to predict and develop features to solve every problem. Luckily, Repose is built on a pluggable architecture that any developer can leverage to solve the problem of the day.
In this post, I will expand upon the previous post in this series by diving deeper into the Repose extensibility model and explaining how Repose plans to make that model more developer friendly in the future.
Read More