Posts written by Jason Smith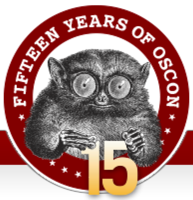 Portland is known for quite a few things, great food, street artists, and of course plenty of breweries. This week Portland will be home to OSCON, a gathering of all things open source. Come to OSCON to learn about the latest open source technologies and how best to utilize them.
Rackspace has been an advocate of open source technology for many years. We worked with NASA three years ago to create an open source cloud, OpenStack, which has taken the world by storm. The impact that OpenStack has had on the world is massive. Some well known companies including Best Buy, Comcast and Bloomberg are all using OpenStack due to its open nature and the community around it. These companies spoke at the OpenStack Summit.
Read More