Digital advertising is officially bigger than traditional advertising. This fact means if digital advertising has not already started consuming a larger share of your ad spend, it soon will. This also means having technology that effectively pulls in and analyzes your customer data from digital platforms is essential to your advertising success.
Enter Data management platforms (DMPs).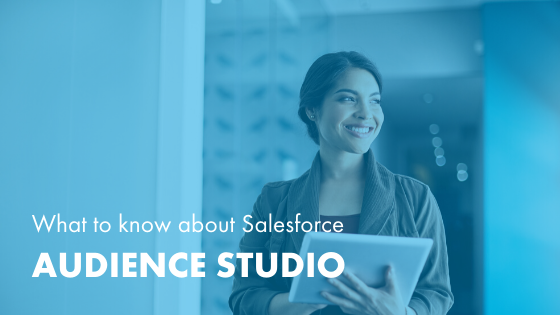 DMPs like Salesforce® Audience Studio (formerly Salesforce DMP) are the backbone of data-driven marketing efforts. A DMP collects, organizes, and activates first, second, and third-party audience data from any source—online, offline, mobile, and beyond. These platforms allow your company to gain unique insights into your customers, as well as effectively segment and reach your audience.
As the director of our Salesforce Marketing Cloud Center of Excellence at Rackspace, I help clients install and learn to use tools like Audience Studio every day. This blog introduces Audience Studio and explains how you can use it to maximize your digital advertising efforts.
Read More